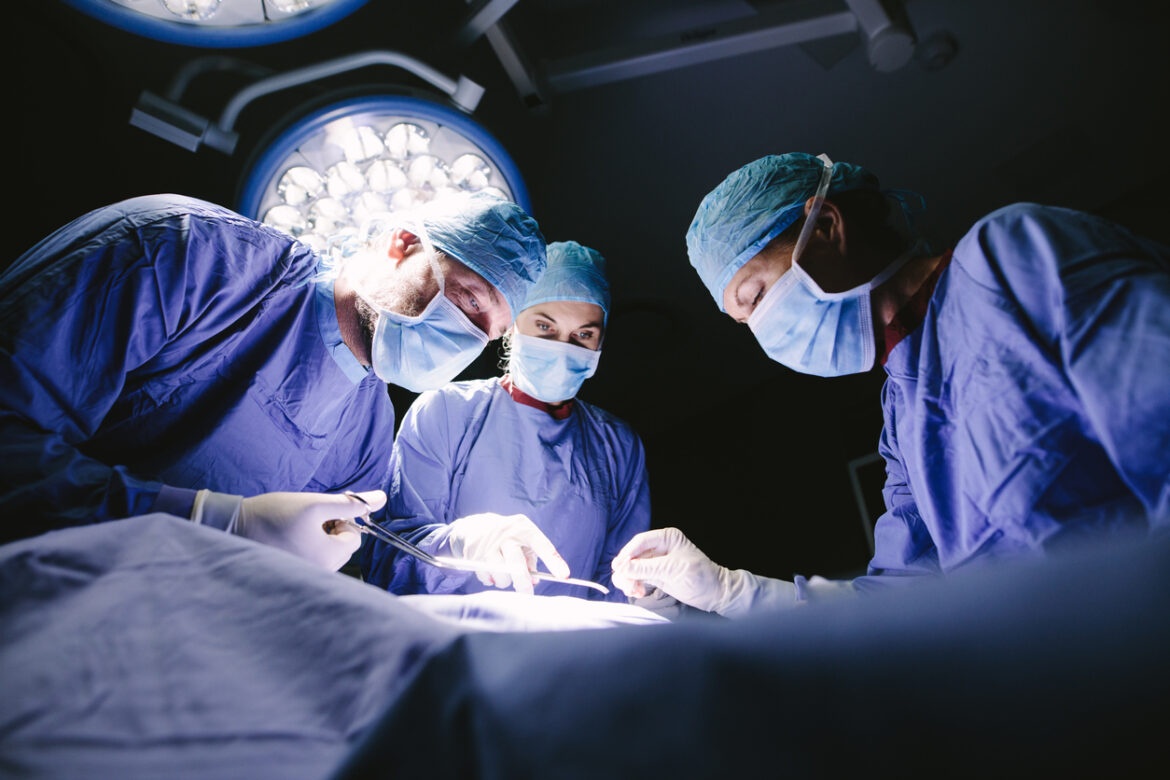 Bariatric Surgery Revisions
Success after Bariatric Surgery can vary.
Success after various bariatric surgeries can vary, depending on the procedure.  I know I can help you optimize the result of your original surgery OR I can advise you on whether you can or should consider a surgical revision.
Sleeve or Bypass revision
With the Gastric Sleeve or Gastric Bypass, since there is a metabolic change and a 6 to 12-month rapid weight-loss period, weight loss is pretty much guaranteed for up to about 1 1/2 to 2 years.  With these two procedures, it is only occasional that the original surgery doesn't create initial weight loss. The question is, are you able to maintain weight loss in the long term.  It does not make sense to go through the surgery only to regain the weight.
Weight regain can be a problem for certain people.  There is still hope to optimize your results. I can help you understand how the anatomy and the physiology of how your procedure works.  You have to know how to eat, not only what may be the healthiest foods, but how to optimize your behavioral approach to weight loss and maintenance of weight loss.  There are certain eating strategies that optimize results. Occasionally, a problem with the original procedure can be diagnosed and fixed surgically. You probably want to make sure that the anatomy is still optimal.  I can do that for you.
Gastric Band (Lap Band) revision
Most bariatric surgeons are not recommending the Lap Band these days.  Last year only 2.7% of the initial Bariatric Surgeries in the US were Lap Bands.  Many of us stopped putting in the Lap band many years ago. The Lap band seems to have a lot of mechanical complications.  These include Lap Band slips, pouch dilation, dilation of the esophagus, and even erosion of the band into the stomach. In some studies over 30-40% of band patients had to be re-operated on.  Many patients have had the band removed. Hopefully, these have chosen to have a revisional procedure to help them. A sleeve or bypass can be done after a lap band in most cases. Most of the time the revision is covered by their insurance company!  (Although I can't guarantee that.)
In my experience (supported by the experience of the surgical literature) is that only about 1/3 of patients that have had the Lap Band were able to get limited results.  The literature says that weight loss, in the best of patients, was only 40% of excess body weight loss. The lap band does not seem to hold the durability of the sleeve or bypass, either.  Weight regain is a big problem even for those who were initially successful.
The following is the best representation of typical of data published in graphical form (RYGB is the gastric bypass, SG is "Sleeve Gastrectomy" and AGB is "Adjustable Gastric Band"):Bariatric Surgery and Long-term Durability of Weight Loss. Maciejewski JAMA Surg. 2016;151(11):1046-1055. doi:10.1001/jamasurg.2016.2317

This is in part because the Lap band does nothing to change metabolism.  Sleeve and bypass do. That is the difference. If Lap band patients are revised to sleeve or bypass, we do see the results we see with the sleeve and bypass patients, including the durability of weight loss.
If you have a Lap-Band, I can adjust it and help you optimize your results.  I can make sure you don't have one of the mechanical complications we sometimes see with the band.  I can advise you personally on whether you might want to consider a revision to a metabolic procedure.
If you have had previous weight loss surgery and
you want to get some follow up, such as be advised about necessary lab tests, vitamins, etc.  (Maybe you lost touch with your previous surgeon or program).
you want to optimize your results and you want to know how you can modify your approach to attain the additional and durable success
you have had some frustrating weight regain.
you want to know if there is an anatomical problem with your previous surgery.
you want to know if you are a candidate for revisional weight loss surgery.
Make an appointment or call the office today, right now.  In my office, there is no judgment, and there is understanding and support.  I know that you did not choose obesity. Obesity is a treatable medical problem, even if your first try with surgical therapy was less than successful.