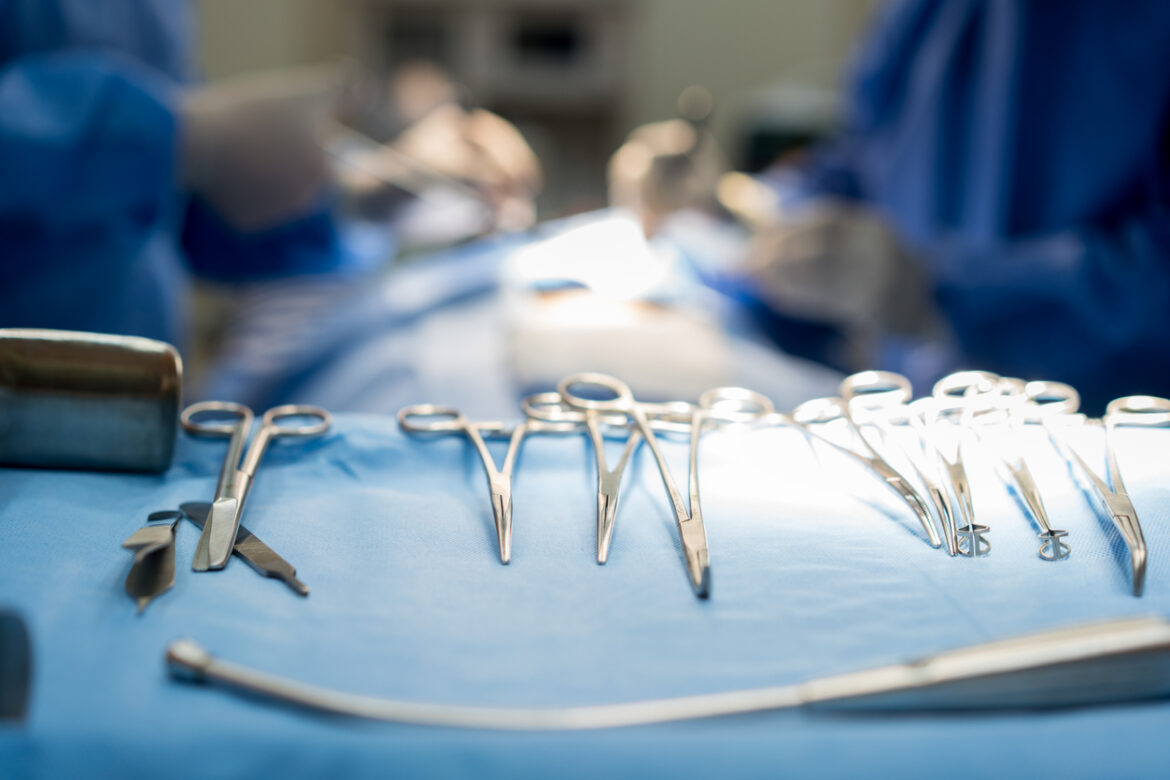 Minimally Invasive Surgery
 What is minimally invasive surgery?
Minimally invasive surgery is called laparoscopic surgery when done on the abdomen. These techniques allow your doctor to perform a variety of surgical procedures with less damage to your body than traditional open surgery.
Laparoscopic surgery is done with several small tubes (called "trocars") carefully inserted into the abdominal cavity.  The incisions made in the skin and body wall are less than ¾ of an inch or so. A variety of very sophisticated instruments can be inserted into the abdomen to accomplish the surgery.  The abdomen is inflated with carbon dioxide to get a working space within the abdominal cavity. This carbon dioxide is rapidly metabolized by the human body and for that reason goes away soon after surgery.  A high definition fiber optic camera is used to see inside the abdomen and it is displayed on a monitor (screen). The camera can see around corners and magnifies the operation, which gives us views that we don't get with open surgery and allows amazing precision.  Dr. Fermelia can perform an amazing variety of intricate abdominal procedures with this technology including Gastric Sleeve and Gastric Bypass.
Because the incisions are small, there is much less pain after laparoscopic surgery compared to open surgery. Laparoscopic surgery is often coupled with a number of special local intraoperative nerve block techniques, non-opiate medications, and recovery techniques to minimize the pain in the first few days.  The small incisions are much less physiologically taxing on the patient compared to large open incisions.
Weight Loss (Bariatric, Metabolic)
Surgery including the gastric sleeve and the gastric bypass is usually done laparoscopically almost without exception.  Surgery only takes an hour or two. Most patients only have to stay in the hospital for a single night. Patients are typically sore for a few days.  Most patients can get back to work at low activity jobs (like office/computer work) in a week or less. Physical jobs may have to take a few weeks, depending on the situation.
Even if the surgery is complicated, minimally invasive techniques can ensure that you return to work or your usual activities sooner than would be possible with open surgery.
The safety of minimally invasive (laparoscopic surgery).
I bet you didn't know that in Weight Loss (Bariatric, Metabolic) Surgery including the gastric sleeve and the gastric bypass is SAFER than open surgery.  Data from the American Society for Metabolic and Bariatric Surgery verifies this. In fact, this data shows that Metabolic Surgery is more safe than a laparoscopic gallbladder surgery or than hip surgery.
Which minimally invasive surgeries are available?
Dr. Fermelia is experienced with several minimally invasive surgical techniques. He offers laparoscopic surgery for:
Heartburn Surgery (Laparoscopic Hiatal hernia repair and Nissan or Toupet antireflux surgery)
Appendectomy
Gallbladder surgery
Stomach surgery
Small bowel surgery
Splenectomy
Colon resection
Hernia repairs (Abdominal Hernias and Groin hernias)
Weight loss surgery (Gastric bypass and Gastric Sleeve)
What are the benefits of minimally invasive surgery?
In addition to a shorter hospital stay and a reduced risk of complications, minimally invasive surgery often produces better outcomes than traditional open surgery. Other benefits include:
Less pain during recovery
Less time in the hospital
Faster recovery time
Fewer lung complications
Better mobility after surgery
Earlier return to work and normal activities
Less scarring outside and inside the abdomen
Fewer abdominal wall incisional hernias
What are the risks of minimally invasive surgery?
As with any surgery, there is some risk of complications from anesthesia, blood loss, or infection. However, because the small incisions required for minimally invasive surgery are small, these risks are minimized.  We have to be very careful not to damage anything entering the abdomen with the trocars. We have very safe techniques and instrumentation to help avoid this. We have to be careful not to damage normal internal structures when we operate, as we do with open surgery.  Just as in open surgery, there is a minimal risk of hernia at the trocar sites. The risk of hernia with an open procedure is much higher.
Make an appointment today.
During your initial consultation, Dr. Fermelia will review your medical history to make sure that we do everything we can together to minimize the risk of the surgery.  and before your surgery Dr. Fermelia addresses any questions or concerns you have, including discussion of any potential risks.
To find out more about the benefits of minimally invasive surgery, call Heartland today!