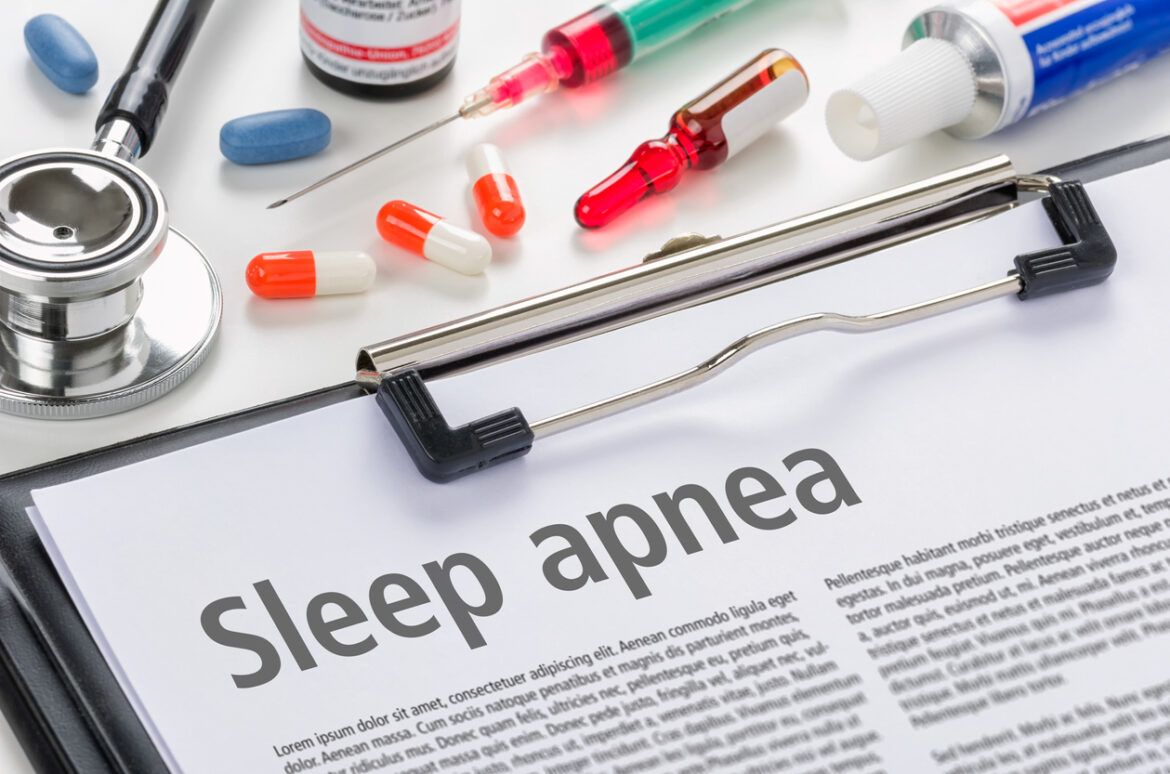 Sleep Apnea
What is sleep apnea?
Obstructive sleep apnea (OSA) is a condition where a person stops breathing for a brief period while you sleeping.  (Apnea means "without breath").
Typically, your nose, mouth, and lungs allow air to flow smoothly at all times. When you have obstructive sleep apnea, the normal airflow frequently stops throughout the night due to an obstruction of the soft tissue in the airway in your throat.
What are the risk factors for sleep apnea?
If you have large tonsils, a large tongue, or jaw alignment issues, you may be at increased risk for developing obstructive sleep apnea.  However, obesity is the most common risk factor because it increases the amount of soft tissue in the throat. Being male and over age 50 are both significant risk factors.   Men and women with a large neck size are at risk. (circumference > 17 inches in men, > 16 inches in women).
If you are overweight or obese, you are at a significantly greater risk of developing sleep apnea than if you maintain healthy body weight.  Studies of weight loss surgery patients show that overs 75% of people that qualify for bariatric / weight loss / metabolic surgery have obstructive sleep apnea.  Most of these people are undiagnosed.
Symptoms of Sleep Apnea
Snoring is a sign that the airway is not fully open, and you may not be getting enough oxygen while you sleep
Gasping, choking, and or waking up multiple times a night (sometimes the patient with OSA are not aware of this)
Difficulty sleeping, frequent awakening, insomnia
Excessive daytime sleepiness and fatigue
Falling asleep at inappropriate times such as at work or driving
Poor performance at work or school
Motor vehicle accidents
Decreased concentration, poor memory
Irritability, mood swings, relationship problems
Depression
Dry mouth, dry throat
Morning headache
Screening for Obstructive Sleep Apnea (OSA)
The STOP BANG questionnaire.  Take the online quiz by clicking here:
https://qxmd.com/calculate/calculator_531/stop-bang-score-for-obstructive-sleep-apnea
Using four equally weighted historical questions (STOP) and four equally weighted objective findings (BANG), points are assigned to create an overall score. Scores < 3 predict a low-likelihood of OSA whereas scores ≥ 3 predict a higher likelihood of OSA.
If you have a higher likelihood of OSA, you need a formal sleep study.  Dr. Fermelia can help you get a sleep study. They are covered by health insurance most of the time.
Since OSA is most often unknown and undetected, it may lead to some very serious health complications over time.  If you have OSA you need to be diagnosed and treated!
What are the possible consequences of not treating Obstructive Sleep Apnea?
People with obstructive sleep apnea literally stop breathing more than 100 times a night for more than 10 seconds, which is the medical definition of "apnea".  This causes repeated severe hypoxemia (low blood oxygen). In the long term, this may cause high blood pressure in the lungs which is called pulmonary hypertension.  Pulmonary hypertension is a significant cause of congestive heart failure. These chronic hypoxemic episodes are thought to contribute to systemic high blood pressure, congestive heart failure, cardiac arrhythmias, heart attacks, sudden death, and strokes.
How can weight loss surgery help with sleep apnea?
After weight loss surgery there is clearly subjective (symptomatic improvement) in symptoms of OSA.  Objective data (repeat sleep studies) show there is a significant improvement. However, not every patient's obstructive sleep apnea will be improved enough after weight loss surgery that they no longer need their CPAP/BIPAP masks.  The data varies from as good as 86% of patients after surgery have a resolution to as low as 40%.  It is safe to say most patients are significantly improved subjectively and objectively, and there is a significant chance patient will be able to get rid of the sleep masks.  It is important that post-surgical patients need to be retested after surgery to demonstrate enough improvement to stop their sleep mask therapy.
Concerns about Obstructive Sleep Apnea can be one of the many important reasons to consider weight loss surgery / bariatric surgery / metabolic surgery.  It is major comorbidity and along with a body mass index of greater than 35 will qualify patients for benefits with most health insurance companies.
To learn more about treating sleep apnea with weight loss surgery, schedule a consultation by calling today!